Making Bedtime a Dream for ALL Ages!
Babies, Children, Teens & Adults
Start Here With A
FREE Sleep Evaluation Call
Making Bedtime A Dream For ALL Ages!
Babies, Children, Teens & Adults
Start Here with a
FREE Sleep Evaluation Call
Hello! I'm Kimberly Wagner-Dabbour.
Top Rated Pediatric & Adult Sleep Specialist in Ann Arbor, Michigan
Serving Clients Worldwide
Not having to feed, rock, bounce, replacing pacifiers, go on long car rides to nowhere or dancing in circles to get your little one to sleep.

Everyone sleeping through the night.

A predictable and enjoyable bedtime.

Not having to cross your fingers and ninja crawl out of the bedroom, hoping your little one doesn't wake-up when your knee cracks.

Everyone getting the restorative sleep they need, for improved attention, better behavior, increased learning potential, improved memory retention, higher emotional regulation, better quality of life and boosted mental & physical health.

Finally having more time for yourself to do WHATEVER you choose after your child's asleep.

Not dreading bedtime and waking up refreshed and ready to conquer the day!
My clients see these results and more.  Seriously!
Your sleep struggles are unique.
Your sleep struggles are unique. The solution is too!
 ...We had hard core sleep props (nursing, pacis, rocking, walking) and they were only becoming more intense as she was entering this toddler phase. Now, she can self soothe calmly, sleep through the night, and is taking long naps.
- Sarah Corker
mother of 4 month old
As a mom, I knew my son needed sleep. He wasn't sleeping, he was miserable and I needed help. I reached out to Kimberly and she was the answer to a problem I couldn't solve on my own! I would, and have, recommended Kimberly to anyone who has kids with sleep issues! She's the answer!
- Amber Noland
mother of 5 month old
 We came to Kimberly with a 4-month-old who was waking 5 to 15 times a night and struggling HARD with naps. The first night of sleep training with Kimberly's sleep plan she fell asleep on her own in 30 minutes and slept 12 hours with 1 brief waking for food. Kimberly changed our life and gave us our sanity back!!!
- Crystal Atkins
mother of 5 month old
My husband and I are both very pleased with the service provided by Kimberly mostly because we are sleeping again because are son is now sleeping 12 hours at night and taking 1.5-2 hour naps throughout the day! We are all finally well rested!
- Jessica Chiang
mother of 4 month old
Words cannot describe how much we appreciate Kimberly and her help. She's brought a new sense of calm and love to our house. Since our daughter was not getting proper sleep, she would have tantrums that lasted 20 to 30 minutes. After beginning Kimberly's sleep plan for our daughter, we have a transformed house. Our daughter now gladly goes to bed and is happy to begin her nighttime routine that Kimberly created for her.
- Elizabeth McKechnie
mother of 2 1/2 year old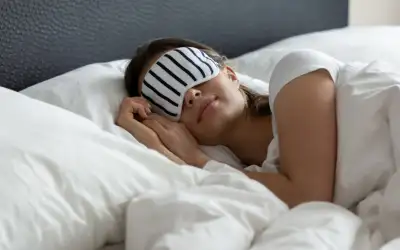 For most of us, our bedroom is our escape after a hectic day, and often, we can even catch ourselves counting the time left until we can retreat to our beds and drift off to sleep. Our own daily escape from the demands our jobs, kids or other tedious tasks that have...
You deserve amazing, restorative sleep for your best life, EVERYDAY!
Start Here with a
FREE Sleep Evaluation Call
Grab my FREE sleep guide.
The 3 Biggest Sleep Mistakes (and How to Fix Them)!
Join the hundreds of families whose sleep journey started right here!