Meet Kimberly
 Certified Pediatric & Adult Sleep Specialist
Hello!  I'm Kimberly Wagner-Dabbour, Certified Sleep Specialist, speaker on all things sleep-related and proud mama to an energetic Pre-Schooler.
No matter where you live, I can help you.  Seriously!
Don't live in the Ann Arbor, Michigan area?  Thanks to technology, I'm able to work with amazing families all over the world.
Dreaming of sleep, but not sure where to start?
Let's chat for FREE!
My 15-minute Sleep Evaluation call is a great place to quickly find out your options.
Where it all began.
A few months after becoming a mother, I realized how unprepared I was when it came to helping my child sleep.  I asked anyone with a child about how to get my daughter to sleep better. Everyone, including my pediatrician, had a different suggestion, and NONE of them worked for us.
Desperate and sleep deprived, I read three very popular sleep training books in one weekend.  Long story short, one technique kind of helped, but stopped working in less than two weeks after she learned to roll over.
Tired, irritable and not enjoying those special moments with my family like I wanted, I was determined to teach my child to sleep independently of me, without feeling like I was abandoning or harming her.
After completing my initial sleep certification, and helping just a handful of families, including my own, I realized that I could truly make a positive impact on the lives of SO many more families.
Instead of writing a book or a program, that doesn't answer your specific questions about your UNIQUE situation, I work with you personally, because I know how important it is to have me to answer your questions, quick!
You've gone weeks, months or even years living in a sleep deprived fog.  We will get right to work with a simple and clear plan that is specific to you or your child and specific sleep challenges.
After moving from Georgia to Michigan, I quickly learned how to perfect my virtual support.  I still had tired families seeking my sleep support across the United States, and flying me out was not logistically possible for them.  For those who are not local to the Ann Arbor, Michigan area, you get personal, responsive support using Facetime, Zoom and Voxer.
Who I work with:
Babies
Toddlers/Preschoolers
Adolescents
Teenagers
Adults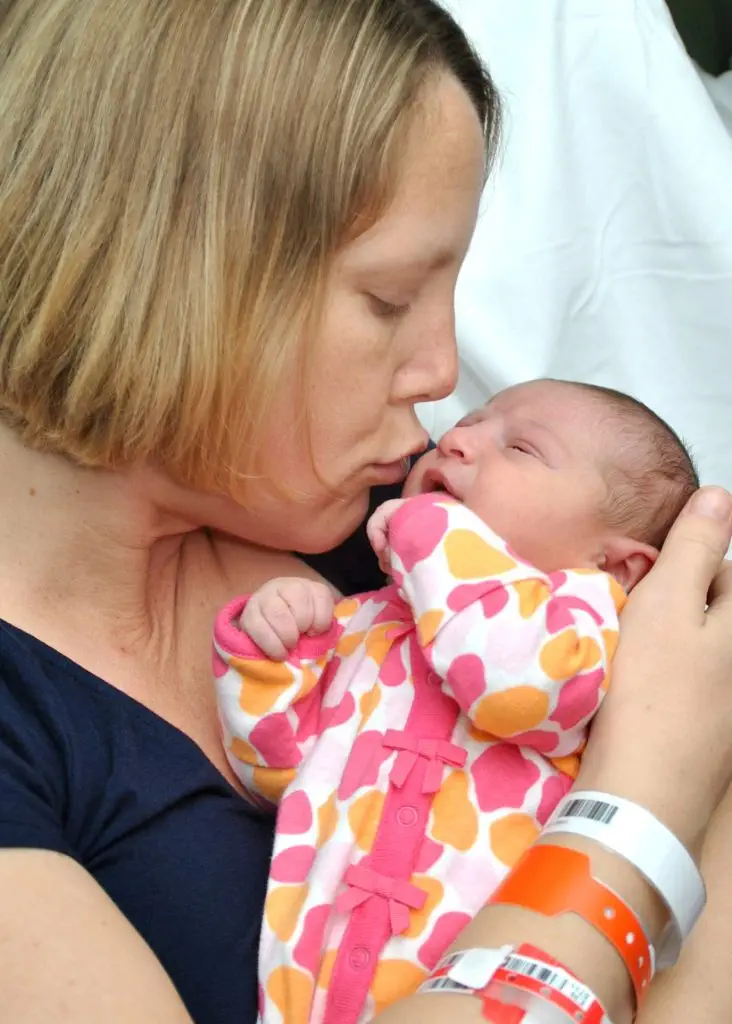 If you're a parent whose child struggles with sleep, I know you're feeling exhausted and ready for a change that works!
Or maybe YOU are the one whose sleep is all out of wack and need help now.
With my one-on-one expert support and guidance, you and your family will thrive, not just survive.
You'll understand when and how to get yourself or yourchild their best sleep.
Be prepared for illness, travel, time changes, and future transitions.
Enjoy "me time" or "couple's time" because you can trust some else to put your child to sleep.
Regain your sanity through sleep.
Everyone will get restorative rest they need and feel amazing!
You've googled and tried countless different strategies, tips and tricks, but it hasn't helped enough or at all.
STOP!  You're in the right place now.
Why Choose Me as Your Sleep Expert.
Your best sleep EVER. Fast!
I say this with confidence, after working with hundreds of individuals & families, who have experienced first-hand the life-changing benefits of everyone in the house sleeping peacefully.
Not to be overly dramatic, but for parents, teaching your baby/child how to sleep independent of you, peacefully, in their own crib/bed, for naps and at night will positively change your family's life forever.
Did you know that the skills your child learns now, can set the foundation for their sleep for life?!?
What an amazing gift for the entire family! Teaching little ones how to sleep now, so that they have what they need as they continue to grow, change, and become the best versions of themselves.
According to the American Academy of Sleep Medicine study of 6/13/16, it shows that the benefits of improved sleep are endless for children AND adults, but here are a few:
More Focused Attention
Better Behavior
Top Learning Potential
Increased Memory Retention
Higher Emotional Regulation
Improved Quality of Life
Boosted Mental & Physical Health
You don't just trust anyone with your family's sleep, you need an expert.  
My Training & Associations include:
Certified Sleep Sense Consultant, 2016 – present
Ongoing Safe Sleep Education, 2016 – present
Infant Mental Health Training, 2017
Association of Professional Sleep Consultants, 2016 – present
Voted Top 200 Sleep Consultant in the US by Tuck Sleep, 2017 – present
Solve Your Sleep Certified, 2019 – present
Every day, I work with the most amazing families, like yours, providing one-on-one support and expert guidance with a custom plan that you are comfortable and confident with.
Together, you will reach the sleep goals quicker and start enjoying the benefits of a better night's sleep in as little as a few days.
Dreaming of sleep, but not sure where to start?
Let's chat for FREE!
My 15-minute Sleep Evaluation call is a great place to quickly find out your options.
You deserve amazing, restorative sleep for your best life, EVERYDAY!
 ...We had hard core sleep props (nursing, pacis, rocking, walking) and they were only becoming more intense as she was entering this toddler phase. Now, she can self soothe calmly, sleep through the night, and is taking long naps.
- Sarah Corker
mother of 4 month old
As a mom, I knew my son needed sleep. He wasn't sleeping, he was miserable and I needed help. I reached out to Kimberly and she was the answer to a problem I couldn't solve on my own! I would, and have, recommended Kimberly to anyone who has kids with sleep issues! She's the answer!
- Amber Noland
mother of 5 month old
 We came to Kimberly with a 4-month-old who was waking 5 to 15 times a night and struggling HARD with naps. The first night of sleep training with Kimberly's sleep plan she fell asleep on her own in 30 minutes and slept 12 hours with 1 brief waking for food. Kimberly changed our life and gave us our sanity back!!!
- Crystal Atkins
mother of 5 month old
My husband and I are both very pleased with the service provided by Kimberly mostly because we are sleeping again because are son is now sleeping 12 hours at night and taking 1.5-2 hour naps throughout the day! We are all finally well rested!
- Jessica Chiang
mother of 4 month old
Words cannot describe how much we appreciate Kimberly and her help. She's brought a new sense of calm and love to our house. Since our daughter was not getting proper sleep, she would have tantrums that lasted 20 to 30 minutes. After beginning Kimberly's sleep plan for our daughter, we have a transformed house. Our daughter now gladly goes to bed and is happy to begin her nighttime routine that Kimberly created for her.
- Elizabeth McKechnie
mother of 2 1/2 year old
Grab my FREE sleep guide.
The 3 Biggest Sleep Mistakes (and How to Fix Them)!
Join the hundreds of families whose sleep journey started right here!